Owen Burke 2008
From MLB Power Pros Wiki
Owen Burke
Born: March 29, 1986
Minnesota Twins
Uniform #10
Position:
Platform: Wii
Hitting Zones - Right Handed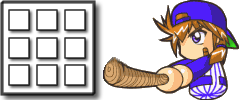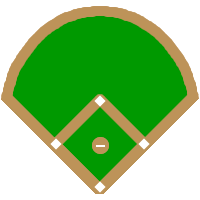 A utility infielder/outfielder plucked via Rule 5 draft, Owen Burke can assist as a late-inning replacement or an extra pair of hands in the infield.
Description
This is a Success Mode utility man for my custom team, the Charlotte Chargers. He is based on a version from the original MLB Power Pros I made in 2007. Like his predecessor, Burke proved VERY difficult to get through success mode with. I attempted to keep his stats down, to make a truly believable player - but the blue abilities piled up quite fast.
Burke is a good all-around fielder, who is adept with the glove and has good range and speed. He can be cold with the bat, and relies on strategy, bunting or pulling hits to the left side.
Stats and Password