Chip F. Clicko
From MLB Power Pros Wiki
Chip Frito Clicko
Born: April 26, 1979
Seattle Mariners
Uniform #91
Position:
Platform: Wii
Hitting Zones - Left Handed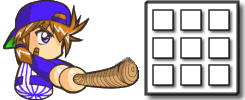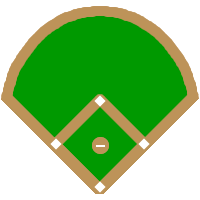 Chip F. Clicko is a 1B that I recently made. He is not related to Chip Dorito in any way, shape or form. The following is an excerpt from his post on the MLBPP World Forum:
This is a new 1B that I've made. He's probably the best 1B I've ever done. I know he has Gd Pace, but it was right there, so I got it. Also, he sucks at pitching, by the way. (Any relations to persons living or dead is just coincidental and made up by the author of this thread)
Personal Info
Bio
Clicko went to fight in the Iraq war in 2007, because he felt he needed to help his country after 9/11. In June of that year, an IED blew up his Humvee, in turn paralyzing his right arm. He went back to the states soon after to get treatment, but after 6 months, the arm was amputated. Now he is learning how to play the sport he loved as a child in Montana: Baseball. He's still working on trying to play with his prostetic right arm, but he looks ready to play.
Details
Name: Chip Frito Clicko (Not related to Chip Dorito)
Age: 29
Yrs. In Majors: 0
Handedness: L/L
Birthdate: 4/26
Positions: 1B/DH

Stats
Batting Details
Trajectory:


Contact:

12
Power:

145 (Got a few bat waxes at the end with $1800 left)
Run Speed:

8
Arm Strength:

4
Fielding:

5
Error Resistance:

6
Abilities
Hot Hitter
Tough Out
Gd Bunt
Firstball Hitter
Rally Hitter
Gd Pinch Hitter
Aggressive Runner, FLD
Gd Pace
Tough Runner
Password and other pictures
Can be found here.